What Kia advanced driving assistance systems are there?
By Product Expert | Posted in Kia Technology, Tips and Tricks on Thursday, May 27th, 2021 at 11:51 pm
Kia Drive Wise Advanced Driving Assistance Systems
Many new Kia vehicles come equipped with Kia Drive Wise advanced driving assistance systems that enhance safety and peace of mind in each drive. There are several Kia Drive Wise advanced safety features and just a few of them include Lane Keeping Assist, Lane Following Assist, Smart Cruise Control with Stop & Go, Forward Collision Avoidance Assist and more. Are you interested in learning about all of these features? Continue reading below on our Hometown Kia blog!
---
Related Content: Where can I schedule a Kia Multi-Point Inspection near Charleston, WV?
---
Kia Advanced Driving Assistance Systems (ADAS) and Functions
Forward Collision-Avoidance Assist (FCA) alerts the driver and applies emergency braking when approaching a vehicle that is braking, slowing down or stopped. Forward Collision Warning is a function of this feature and provides an audible warning and visual alert in the digital instrument cluster when it detects a potential collision.
Blind-Spot Collision Warning (BCW) relies on sensors in the rear bumper to alert the driver when an object is approaching the vehicle's blind spot. Meanwhile, Blind-Spot Collision-Avoidance Assist applies the front side brake to avoid the potential collision from on the blind spot.
Rear Cross-Traffic Collision-Avoidance Assist (RCCA) warns the driver and brakes, if necessary, when the vehicle is in reverse and the system senses approaching traffic from the rear left or rear right of the vehicle.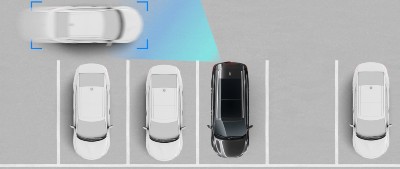 Lane Keeping Assist (LKA) detects the lane markers on the road with a front view camera and helps assist the driver in staying inside the lanes. When the driver veers from a lane, the system emits an audible and visual warning, applying a slight adjustment if necessary.
Blind-Spot View Monitor System (BVM) displays the rear side of the vehicle's blind spot areas on the LCD instrument cluster.
Lane Following Assist (LFA) helps keep the vehicle centered in its lane using lane markings and adjusts the steering as needed.
Smart Cruise Control (SCC) with Stop & Go is a function that operates when traveling faster than 20 mph and it is designed to maintain a predetermined distance from the vehicles ahead using sensors mounted on the front of the vehicle. The system automatically adjusts to the driving speed of the vehicle in front.
Thanks for reading! Check out our blog for more Kia-related content!